From Green to Clean
Do you have a swimming pool that seems wasted due to the water turning green?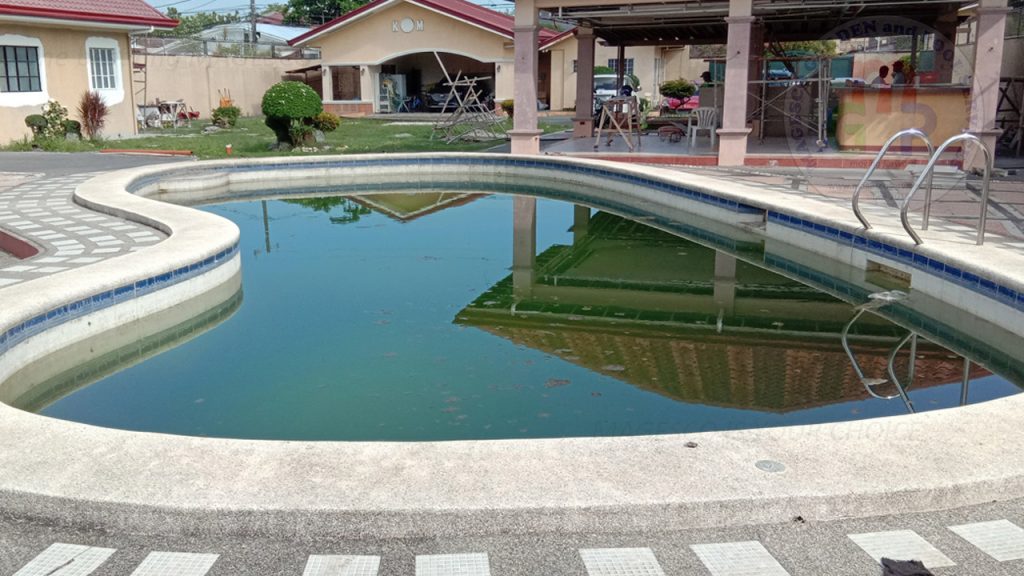 Or a swimming pool that has long been forgotten and is now with awful water and tiles removed? A swimming pool that seems to be unusable and unpleasant to use?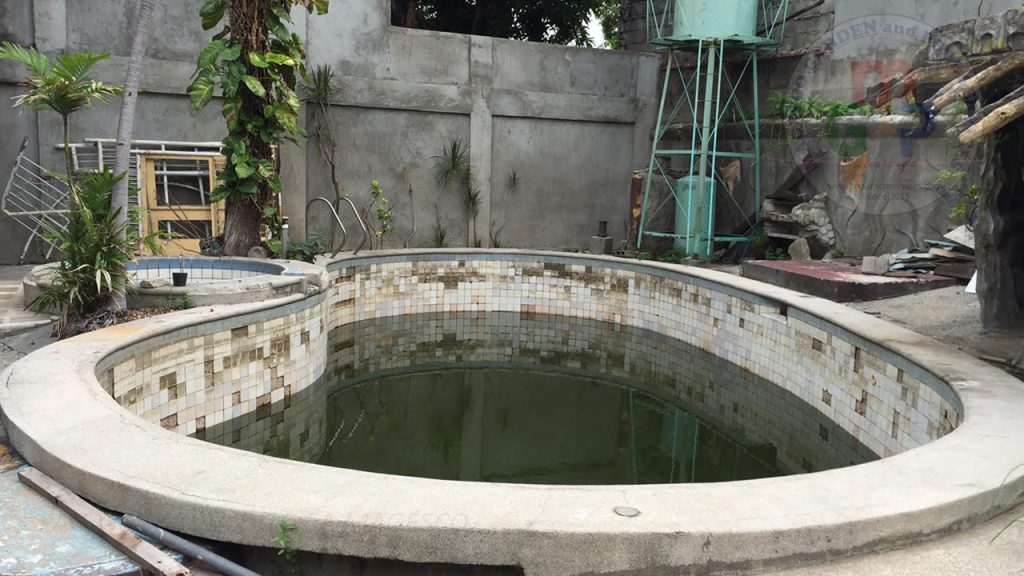 Did the water of your swimming pool suddenly turned brown?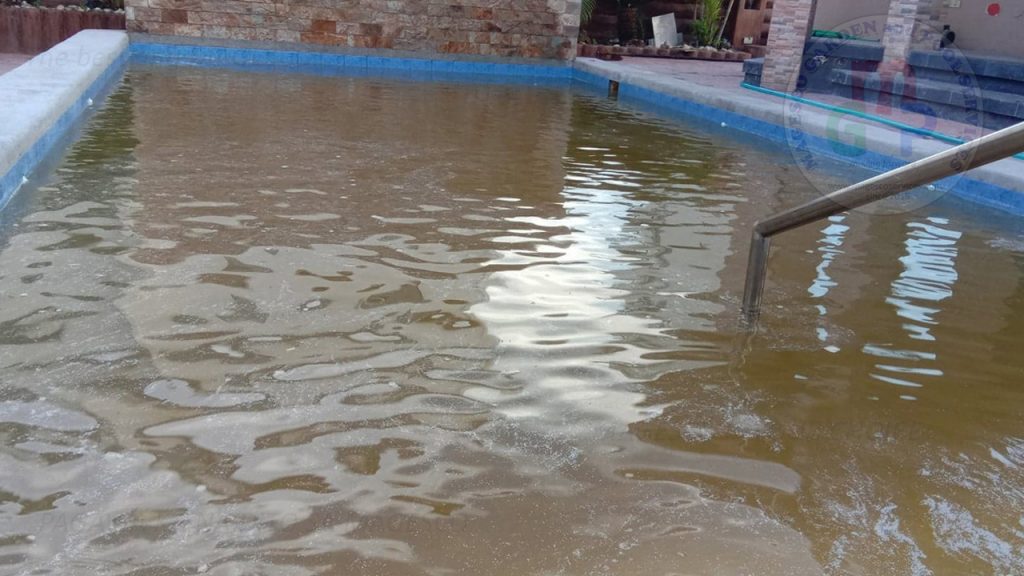 Well do not worry we are here to help you restore the beauty of your swimming pool and make that investment be usable again.
We are Magesco Garden and Pool Services a swimming pool and landscape contractor based on Cavite Philippines. Here is one of our offered services – Swimming pool maintenance and swimming pool restoration. We have been doing swimming pool restoration for more than a decade now and we are quite an expert in making your swimming pool usable and beautiful again. Aside from swimming pool restoration we also do swimming maintenance where we don't just clean your swimming pool we also do training and for you so that you will have an idea on how to clean your swimming pool as well.
As you can see the before and after results of our work: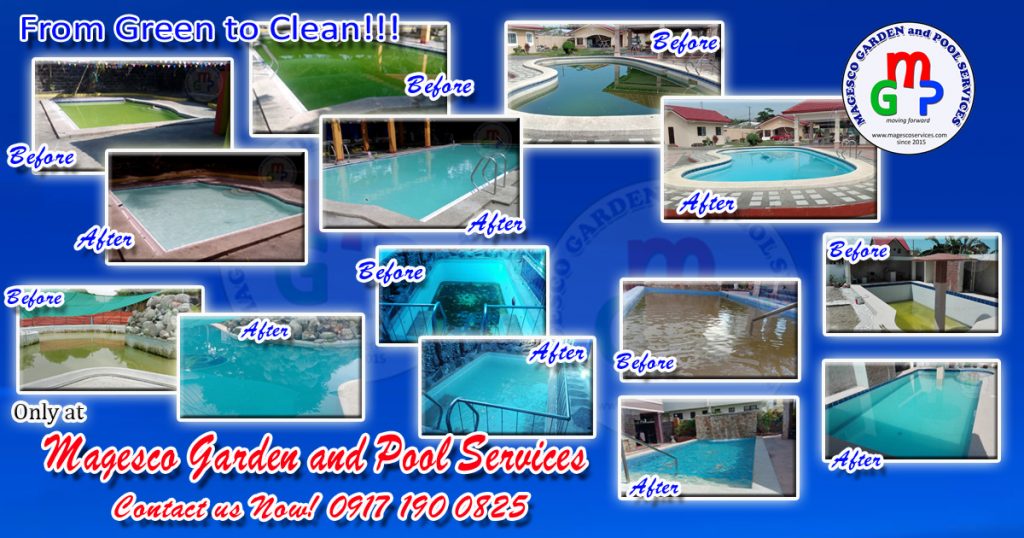 In swimming pool restoration, we can do the following services as well:
Re-tiles of swimming pool
Application of waterproofing for swimming pool
Detection and repair of swimming pool leaks (and roof deck leak as well)
Pump room plumbing works
Pump room repair
And many more.
In swimming pool maintenance we offer different packages:
Swimming pool maintenance monthly service labor and chemicals
Swimming pool maintenance monthly service labor only
Swimming pool maintenance per visit charge only
Swimming pool maintenance training and or seminar
And many more.